About Breast Reconstruction
After breast cancer surgery, many patients consider restoring their appearance with breast reconstruction surgery as their final step toward recovery. Since you may want to have breast reconstruction surgery immediately or soon after your breast cancer surgery, we can coordinate with your oncology team to create your best results. Breast reconstruction is also common following traumatic accidents or to fix birth defects. Dr. Aisha McKnight-Baron, a board-certified cosmetic surgeon in the Metro Atlanta area, specializes in multiple breast reconstruction surgery techniques to help you design a personalized treatment plan to restore your body and confidence. As a breast cancer survivor herself, Dr. McKnight-Baron's breast reconstruction surgery may include creating a DIEP flap, a tissue flap, a tissue expander, and/or breast implants to restore the shape of the breasts.
Breast Reconstruction Reviews
Breast reconstruction surgery is common to restore one or both breasts after:
A mastectomy or lumpectomy
A traumatic injury that damaged the breast tissue
Congenital/birth defects such as tubular or unsymmetrical breasts
Extreme weight loss
There are three common breast reconstruction techniques:
Transferring skin, muscle, and fat tissue from other areas to the breast
Using a tissue expander to create space and then placing an implant
A combination of implant and natural tissue enhancements
You may also need nipple reconstruction, breast augmentation, a breast lift, breast reduction, or a combination of these surgeries to enhance symmetry and provide the best aesthetic results. If only one breast is being reconstructed, the surgeon will try to match the reconstructed breast to your natural breast.
To create a tissue flap, the surgeon will remove a section of skin, fat, and muscle from one area of the body to move it to the breast. Tissue may be taken from the abdomen, upper back, or buttocks. Surgeons may also use a tissue expander to gradually enlarge and open space for an implant. When the skin has been stretched to the needed size, the expander will be removed and replaced with either a silicone or saline implant.
The Women's Health and Cancer Act (WHCA) was signed into federal law in 1998 and requires that health insurance companies cover breast reconstruction surgery after breast cancer. For more information on this law and breast cancer, please visit www.cancer.org.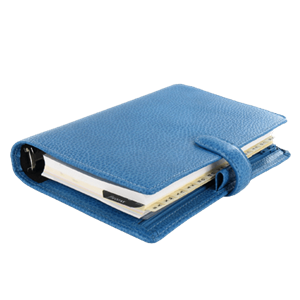 Plan Your Procedure
Recovery Time

2-4 Weeks

Average Procedure Time

2-4 Hours

Post-op Follow-up

4 Weeks
Contact Us
We understand that losing the breasts as a result of a cancer or an accident can result in lowered self-esteem, but having a breast reconstruction surgery by a skilled reconstructive surgeon like Dr. McKnight-Baron may help your physical and emotional recovery. Please contact our office in Marietta, GA to schedule your consultation and learn about your breast reconstruction options.