Permanent makeup, also known as cosmetic tattooing, is a procedure that implants pigment onto areas of the face (eyebrows, upper and lower eyelashes, and lips) to imitate the presence of makeup. Board-certified plastic surgeon, Dr. Aisha McKnight-Baron offers permanent makeup for patients who want to save time in their daily makeup application at her Atlanta area office. Other reasons that you may want permanent makeup include sensitivity or allergies to traditional cosmetic ingredients, difficulty seeing, or trouble applying makeup due to a medical condition, like Parkinson's disease. Permanent makeup may be helpful to anyone who does not have facial hair, like eyebrows, due to aging or genetics. Cosmetic tattooing keeps your appearance consistent and you don't have to worry about water or sweat melting your makeup.
Reviews
"TT Muscle Repair W/lipo on Flanks and Back. Kennesaw, GA - Hi, I've read lots of reviews in preparation for my surgery. I followed and taken the advise of others to the best of my ability. I have to say I experienced no pain after surgery. Even my doctor was surprise. She did an excellent job . her patience , her committment to her profession, the staff .I can't praise them enough. I thank God he found Dr. Aisha Mc-Knight Baron me.. I am experienceing some swelling which is to be expected. But it's winter and I will wait it out."
- H. /
RealSelf /
Jan 27, 2016
"Lover her and her staff. They're fun and professional women. Thank you for the awesome experience!"
- L.W. /
Google /
May 07, 2019
"I been a patient of Dr. Baron for multiple procedures. She is awesome. Staff is awesome. I traveled all the way from Kentucky to have all my procedures done & it was all worth it. I look great & feel great. Love you Dr. Baron!!! ??????"
- K.B. /
Google /
Mar 04, 2019
"This experience changed my life for the better! Her staff is amazing and she is the BEST at what she does! I could not be happier!"
- M.R. /
Google /
Feb 16, 2019
"This experience changed my life for the better! Her staff is amazing and she is the BEST at what she does! I could not be happier!"
- T.R. /
Google /
Jan 20, 2019
Previous
Next
We offer several different types of cosmetic tattooing for the face:
Eyebrow liner can be a time-saver if you have little to no eyebrow hair and use an eyebrow pencil to draw in your brows, permanent eyebrow makeup can give you a consistent, symmetrical look
Upper and lower eyeliner is great if you struggle to get your eyeliner perfect or if you want to avoid smudges that make you look older and unpolished.
Lip liner and full lips can help if you have undefined lip lines or you hate reapplying your lipstick throughout the day.
We will discuss your needs and concerns at your first appointment and the technician will explain the different tools (a traditional tattoo coil machine, a pen machine, or a hand device) that can be used. The tool will be chosen by the technician based on the position of the tattoo and the design. Just like a normal tattoo, we give aftercare instructions on how to care for the skin once it has been treated. Please keep in mind that cosmetic tattoos will fade over time. As the skin ages from sun exposure and other elements, so does the pigmentation applied. The makeup may need to be retouched or refreshed after several years.
Permanent makeup is not painless, but it is similar than getting a tattoo on any other part of the body. We offer a topical anesthetic to patients to minimize discomfort. Permanent makeup when performed correctly by a trained technician is very safe. All needles used by the technician will be new, sterile and opened in front of the patient. The technician will wear a new apron and gloves, and will wrap the chair and select machine parts with a disposable covering.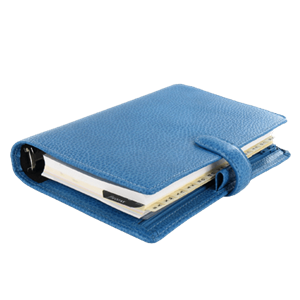 Open communication is the key to successfully getting the make-up treatment you desire and we encourage you to look through our before and after photos to see if you like Dr. McKnight-Baron's style. Permanent makeup can make your life easier by saving you time and hassle.