Even though they may not get much attention, eyebrows are a key facial feature that can either help or hurt your appearance. A set of strong, well-groomed eyebrows can define and enhance your face. If you have thin or sparse eyebrows thanks to aging, genetics, overplucking, or another cause, microblading is a nonsurgical treatment that can create full, natural-looking eyebrows. This newer procedure uses a special semi-permanent ink and a skillful technique to define and fill in or recreate your eyebrows. Dr. Baron offers microblading for Marietta, GA patients who want natural-looking, defined eyebrows. Schedule a consultation at the plastic surgery office of Dr. Aisha McKnight-Baron to learn more about microblading and to develop your unique look.
Reviews
"TT Muscle Repair W/lipo on Flanks and Back. Kennesaw, GA - Hi, I've read lots of reviews in preparation for my surgery. I followed and taken the advise of others to the best of my ability. I have to say I experienced no pain after surgery. Even my doctor was surprise. She did an excellent job . her patience , her committment to her profession, the staff .I can't praise them enough. I thank God he found Dr. Aisha Mc-Knight Baron me.. I am experienceing some swelling which is to be expected. But it's winter and I will wait it out."
- H. /
RealSelf /
Jan 27, 2016
"Lover her and her staff. They're fun and professional women. Thank you for the awesome experience!"
- L.W. /
Google /
May 07, 2019
"I been a patient of Dr. Baron for multiple procedures. She is awesome. Staff is awesome. I traveled all the way from Kentucky to have all my procedures done & it was all worth it. I look great & feel great. Love you Dr. Baron!!! ??????"
- K.B. /
Google /
Mar 04, 2019
"This experience changed my life for the better! Her staff is amazing and she is the BEST at what she does! I could not be happier!"
- M.R. /
Google /
Feb 16, 2019
"This experience changed my life for the better! Her staff is amazing and she is the BEST at what she does! I could not be happier!"
- T.R. /
Google /
Jan 20, 2019
Previous
Next
Microblading is a great option for men and women in the Marietta, GA area who want a fuller or more defined shape to their eyebrows that lasts a long time and looks natural. Many people who get microblading tend to have slender eyebrows that need to look fuller or have small areas that they wish to fill in. Thin eyebrows or bald spots may be caused by genetics, surgical scars, traumatic injury, overplucking, nutritional deficiencies, and aging. Unlike tattooed eyebrows, microblading creates a result that looks more natural and can provide full coverage or fill in small areas of the brows. Microblading can also help add a slight arch to the brows for more shape. Ideal candidates are in good overall health, are not pregnant, and do not have severe diabetes (high blood sugar levels can compromise the healing process).
Before your microblading appointment, you will receive a thorough consultation to assess the state of your eyebrows. Based on the needs of your eyebrows along with your wants, a personalized treatment plan will be developed for your microblading session. The treatment can be done in our office with a numbing cream or local anesthesia to reduce discomfort. Based on your treatment plan, the microblading session may take anywhere from around 1 – 3 hours. To start the treatment, your natural eyebrows will be lightly combed and trimmed, if needed. Your brows will then be marked with an eyebrow pen, which acts as an indicator for where the microblading will be performed. Our expert technician selects high-quality inks and has the skill and technique to create natural-looking strokes that match individual hairs for your best results.
Immediately after your microblading appointment, you will be able to leave and continue most activities. You may notice mild redness in and around the eyebrows but this typically fades in 1 – 2 hours. Your eyebrows will look much darker right after microblading and they should fade to your desired shade in about two weeks. We recommend that you schedule a follow-up appointment about one month after your initial treatment to touch up and finalize your eyebrows. The results of microblading usually last about 1 – 2 years, but treatments can be done as needed to maintain the look of your eyebrows.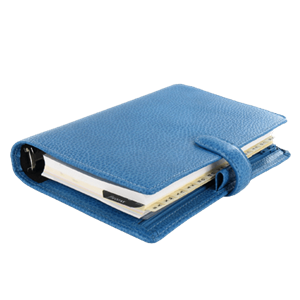 No more eyebrow penciling will be needed to draw in your eyebrows one you have professional cosmetic microblading. This procedure offers long-lasting results with outcomes that lead to fuller, shapelier eyebrows. With customized microblading treatment plans, you can have well-defined eyebrows that enhance your whole face.