Juvéderm XC and Juvéderm Ultra are injectable wrinkle treatment that use hyaluronic acid (HA) as the main ingredient to fill in fine lines and moderate to severe wrinkles in the face for a smoother appearance. Hyaluronic acid is naturally found in the skin, but our levels of HA decrease as we age. As one of the most popular injectable fillers used today, Juvéderm XC and Juvéderm Ultra can improve the appearance of the skin by filling in wrinkles in areas around the mouth, the nasolabial folds, the creases between the eyebrows, and the area in and around the lips. Board-certified plastic surgeon, Dr. Aisha McKnight-Baron often uses Juvéderm to smooth and rejuvenate the faces of her Atlanta area patients for natural-looking results that last up to 9 months.
Reviews
"TT Muscle Repair W/lipo on Flanks and Back. Kennesaw, GA - Hi, I've read lots of reviews in preparation for my surgery. I followed and taken the advise of others to the best of my ability. I have to say I experienced no pain after surgery. Even my doctor was surprise. She did an excellent job . her patience , her committment to her profession, the staff .I can't praise them enough. I thank God he found Dr. Aisha Mc-Knight Baron me.. I am experienceing some swelling which is to be expected. But it's winter and I will wait it out."
- H. /
RealSelf /
Jan 27, 2016
"Thank you Dr Aisha Baron for being the vessel that God used to allow me to have the first day of the rest of my Life.You and your staff have shown me Professionalism. Compassion. And a sense of trust.I am enjoying the weight lifted off my chest area.and have experienced No Pain. THANK YOU Dr Baron .a Phenomenal Women and Gifted Surgeon"
- K.W. /
Facebook /
Jun 27, 2018
"Love Love LOVE...Dr.Barron and staff! I came to Dr.Barron's office and had the Vivace procedure performed on my face and neck. Hands down on having this procedure done, skin is looking and feeling 10yrs. younger. Simple process not time consuming and recovery time is minimal to none! The aesthetician that preformed my vivace is highly trained and skilled,could not ask for a better experience for a first timer of having any thing done on my face and neck. Would highly recommend to anyone wanting to get rid of forehead wrinkles or winkles period as well as acne scars and neck(double chin) lift. Just amazing what skilled hands can do for a girl these days!!!! Happy Sexy Woman today Glowing !!!!!!"
- C.B. /
Yelp /
Nov 17, 2018
"Dr. Baron is a highly skilled and thoughtful surgeon! She takes great care in all that she does and it is clear that she has a passion for her patients and plastic surgery! Would highly recommend her!"
- R.C. /
Facebook /
Apr 07, 2018
"I went to see Dr. Baron for my surgery consult. Looking forward to my surgery in a couple months. She is great & her office staff."
- K.A. /
Facebook /
Mar 10, 2018
Previous
Next
The best candidates for Juvéderm should have:
A decent amount of skin elasticity
A large area of wrinkles on the skin
Intense lines between the eyebrows
Marionette lines near the chin
Overall good health
The doctor will conduct an evaluation of your skin before performing a Juvéderm injection to discover which areas would benefit from treatment and how many syringes will be needed. The regions of your face to be treated will be marked with ink before the doctor deftly injects the face with Juvéderm. If needed, a numbing cream can be applied before the injections to reduce patient anxiety and discomfort. Once the medication is in the skin, the doctor will give the skin a slight massage to evenly spread the Juvéderm to all needed areas.
Juvéderm injection results are usually visible right after away. It may still temporarily appear to be swollen and red, but you should be able to return to your normal activities right after your treatment. We recommend that all patients avoid strenuous activities, like exercising, for at least 24 hours. The results of Juvéderm last about 6-9 months in most patients, so patients should schedule touch-up appointments to keep their appearance consistent. Juvéderm may be used with plastic surgery, nonsurgical treatments, and other wrinkle injections to enhance your final results.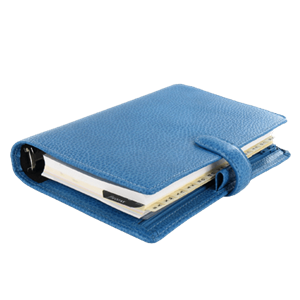 Dr. Aisha McKnight-Baron can help you restore your skin with amazing injectables like Juvéderm XC and Juvéderm Ultra for moderate to severe wrinkles around the nose and mouth. Contact our office in Marietta, GA to learn more info Juvéderm and how it can improve your appearance.