A good skincare routine at home can help keep a great complexion, but sometimes you may need better results with a medical-grade facial. Customized to meet the needs and concerns of your skin, plastic/reconstructive surgeon Dr. Baron recommends regular facials for her Marietta, GA patients to keep their complexion radiant and healthy. After a thorough consultation to evaluate visible and hidden damage, the ideal medical-grade products and facial techniques will be chosen to help rejuvenate your skin. Schedule your appointment for a custom, professional facial to raise the health and beauty of your complexion to a new level.
Reviews
"TT Muscle Repair W/lipo on Flanks and Back. Kennesaw, GA - Hi, I've read lots of reviews in preparation for my surgery. I followed and taken the advise of others to the best of my ability. I have to say I experienced no pain after surgery. Even my doctor was surprise. She did an excellent job . her patience , her committment to her profession, the staff .I can't praise them enough. I thank God he found Dr. Aisha Mc-Knight Baron me.. I am experienceing some swelling which is to be expected. But it's winter and I will wait it out."
- H. /
RealSelf /
Jan 27, 2016
"Thank you Dr Aisha Baron for being the vessel that God used to allow me to have the first day of the rest of my Life.You and your staff have shown me Professionalism. Compassion. And a sense of trust.I am enjoying the weight lifted off my chest area.and have experienced No Pain. THANK YOU Dr Baron .a Phenomenal Women and Gifted Surgeon"
- K.W. /
Facebook /
Jun 27, 2018
"Dr. Baron is a highly skilled and thoughtful surgeon! She takes great care in all that she does and it is clear that she has a passion for her patients and plastic surgery! Would highly recommend her!"
- R.C. /
Facebook /
Apr 07, 2018
"I went to see Dr. Baron for my surgery consult. Looking forward to my surgery in a couple months. She is great & her office staff."
- K.A. /
Facebook /
Mar 10, 2018
"Thank you just doesn't seem like enough for Dr. Baron and her extraordinary staff. My daughter is extremely happy, confident, and can play sports again since her surgery. Everyone in the entire office just took such great care of my daughter and really understood what she was going through as a young woman. Thank you. We will certainly recommend Breast Body to everyone. Thank you-Very happy Mom"
- L.A. /
Facebook /
Mar 01, 2018
Previous
Next
A facial by the professionals at Dr. Aisha McKnight-Baron is a good treatment for all ages and skin types since it is personalized to each person's needs and goals. Typically, facials are created to correct signs of aging, improve sun-damaged or weathered skin (rough texture, uneven tone), deep clean for acne and clogged pores, and brighten dull and sallow skin. Facials can be customized to help teens and adults with chronic conditions like acne outbreaks, sensitive skin, and rosacea. The effects of a facial can be enhanced with another skin treatment like microdermabrasion, chemical peels, or an injectable procedure.
After your consultation to select your unique treatment based on your skin type and concerns, you will relax in a treatment room as your facial begins. Each facial treatment will be customized, but most facials will start with a deep cleansing to clear away dirt, makeup, and oil. After the skin is clean, a light dermaplaning technique will be used which gently scrapes away surface level imperfections, such as visible fine hair and any peeling or dry skin cells. Next, steam is used to open clogged pores so blackheads and whiteheads can be easily extracted. This is typically followed by an exfoliation of the skin, either manual or with an added treatment. A mask or serum is typically used to deeply nourish the skin. Lastly, a moisturizer will be applied to protect your face from UV damage after the treatment.
Following your treatment, you may have some redness and irritation but this should subside naturally within 12 – 24 hours. Many patients will see visible improvements in the appearance and feel of their skin immediately after their treatment. To maintain the results of your custom facial, ask one of our experienced team members for advice about creating a home skincare routine and a recommendation as to when you should receive your next facial. You may also want to talk about other facial treatments such as microdermabrasion and chemical peels, or an injectable procedure such as a filler or BOTOX to add extra smoothness.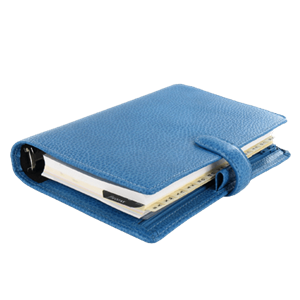 Put Your Best Face Forward
At Dr. Aisha McKnight-Baron in Marietta, GA, we believe in the benefits of looking and feeling beautiful at all times. Dr. Baron believes that her patients who get frequent skin treatments tend to have healthier and clearer complexions. Every facial is personalized for your skin needs, so let us help you put your most beautiful face forward. Contact our Marietta, GA office to schedule your appointment for a professional facial or any of our skin rejuvenating treatments.