Dysport is an injectable wrinkle relaxer that diminishes dynamic wrinkles and lines on the face, like frown lines on the forehead. Dysport, like BOTOX, uses a purified form of botulinum toxin type A to temporarily relax or paralyze certain muscles in the face. Once these muscles are relaxed, the frequent contractions that create dynamic wrinkles will be limited and the skin above the muscle will be smoother. This allows you to smile, frown, and leave your face like that as long as you want without causing dynamic wrinkles. After Dysport injections by board-certified plastic surgeon, Dr. Aisha McKnight-Baron at her Atlanta area office, you can have skin that looks refreshed and youthful for about 4-6 months.
Reviews
"TT Muscle Repair W/lipo on Flanks and Back. Kennesaw, GA - Hi, I've read lots of reviews in preparation for my surgery. I followed and taken the advise of others to the best of my ability. I have to say I experienced no pain after surgery. Even my doctor was surprise. She did an excellent job . her patience , her committment to her profession, the staff .I can't praise them enough. I thank God he found Dr. Aisha Mc-Knight Baron me.. I am experienceing some swelling which is to be expected. But it's winter and I will wait it out."
- H. /
RealSelf /
Jan 27, 2016
"Thank you Dr Aisha Baron for being the vessel that God used to allow me to have the first day of the rest of my Life.You and your staff have shown me Professionalism. Compassion. And a sense of trust.I am enjoying the weight lifted off my chest area.and have experienced No Pain. THANK YOU Dr Baron .a Phenomenal Women and Gifted Surgeon"
- K.W. /
Facebook /
Jun 27, 2018
"Dr. Baron is a highly skilled and thoughtful surgeon! She takes great care in all that she does and it is clear that she has a passion for her patients and plastic surgery! Would highly recommend her!"
- R.C. /
Facebook /
Apr 07, 2018
"I went to see Dr. Baron for my surgery consult. Looking forward to my surgery in a couple months. She is great & her office staff."
- K.A. /
Facebook /
Mar 10, 2018
"Thank you just doesn't seem like enough for Dr. Baron and her extraordinary staff. My daughter is extremely happy, confident, and can play sports again since her surgery. Everyone in the entire office just took such great care of my daughter and really understood what she was going through as a young woman. Thank you. We will certainly recommend Breast Body to everyone. Thank you-Very happy Mom"
- L.A. /
Facebook /
Mar 01, 2018
Previous
Next
Dysport is a great wrinkle treatment for patients who have:
Wrinkles around the corners of the eyes ("crow's feet")
Frown lines
Smile lines
Other dynamic wrinkles
The doctor can administer Dysport injections in our office, often on the same day as your consultation in about 30-60 minutes. Using an ultra-fine syringe, Dysport is injected in areas marked by the doctor. Most patients do not feel any discomfort after the initial prick of the needle, but a numbing cream may be used to improve your comfort. Patients experience some minor redness and swelling for a couple of hours, but a cold compress can reduce theses side effects.
Dysport commonly lasts longer and spreads further from the injection site than other wrinkle relaxers, on the market, which makes it ideal for the areas around the eyes (commonly known as "crow's feet"). You may see some results right away, but your final results will be revealed a few days after your treatment. Dysport may be used with injectable wrinkle fillers to further improve the appearance of wrinkles and add volume to needed areas.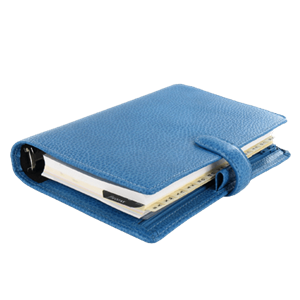 Popular with many plastic surgeons all over the country, including Dr. McKnight-Baron, Dysport is considered a safe and highly effective treatment for dynamic wrinkles. Sometimes referred to as a "liquid facelift," Dysport can give you rejuvenated skin with fewer facial lines and wrinkles. Please contact our Marietta, GA office to learn more about Dysport and how it can give you fresher, younger-looking skin.