About Breast Implant Revision
Many women are tremendously pleased by the results of their breast augmentation surgery, but sometimes breast implant revision surgery is needed or wanted. Breast revision implant surgery may be performed to correct problems with the implant, like bubbling, rippling, or implant rupture. Breast revision surgery is also performed if a patient is not happy with the appearance of their implants immediately after their surgery or if they want changes later on down the road. While breast revision surgery can be complicated, Atlanta based board-certified cosmetic surgeon, Dr. Aisha McKnight-Baron, specializes in helping patients get beautiful, satisfying results.
Reviews
"TT Muscle Repair W/lipo on Flanks and Back. Kennesaw, GA - Hi, I've read lots of reviews in preparation for my surgery. I followed and taken the advise of others to the best of my ability. I have to say I experienced no pain after surgery. Even my doctor was surprise. She did an excellent job . her patience , her committment to her profession, the staff .I can't praise them enough. I thank God he found Dr. Aisha Mc-Knight Baron me.. I am experienceing some swelling which is to be expected. But it's winter and I will wait it out."
- H. /
RealSelf /
Jan 27, 2016
"Thank you Dr Aisha Baron for being the vessel that God used to allow me to have the first day of the rest of my Life.You and your staff have shown me Professionalism. Compassion. And a sense of trust.I am enjoying the weight lifted off my chest area.and have experienced No Pain. THANK YOU Dr Baron .a Phenomenal Women and Gifted Surgeon"
- K.W. /
Facebook /
Jun 27, 2018
"Love Love LOVE...Dr.Barron and staff! I came to Dr.Barron's office and had the Vivace procedure performed on my face and neck. Hands down on having this procedure done, skin is looking and feeling 10yrs. younger. Simple process not time consuming and recovery time is minimal to none! The aesthetician that preformed my vivace is highly trained and skilled,could not ask for a better experience for a first timer of having any thing done on my face and neck. Would highly recommend to anyone wanting to get rid of forehead wrinkles or winkles period as well as acne scars and neck(double chin) lift. Just amazing what skilled hands can do for a girl these days!!!! Happy Sexy Woman today Glowing !!!!!!"
- C.B. /
Yelp /
Nov 17, 2018
"Dr. Baron is a highly skilled and thoughtful surgeon! She takes great care in all that she does and it is clear that she has a passion for her patients and plastic surgery! Would highly recommend her!"
- R.C. /
Facebook /
Apr 07, 2018
"I went to see Dr. Baron for my surgery consult. Looking forward to my surgery in a couple months. She is great & her office staff."
- K.A. /
Facebook /
Mar 10, 2018
Previous
Next
Usually, a breast revision surgery is performed for:
Medical reasons
Cosmetic reasons
Implant exchange
During your consultation, the surgeon will listen to the your concerns and cosmetic goals before making recommendations for a specific treatment plan. Since each implant revision surgery is unique to the patient's situation, the surgical technique and length of surgery and recovery will vary. You should expect a longer recovery time for multiple or extensive revision surgeries that involve removing scar tissue or removing loose skin. A revision that replaces a breast implant usually allows for the shortest recovery period. If you suspect your breast implant has ruptured, please seek medical attention immediately.
Implant ruptures are rare, but it does require revision surgery. A ruptured saline implant may appear to be deflated and flattened, but the saline is safely absorbed by the body. When a silicone implant ruptures, the gel doesn't move, but there is an obvious difference in firmness and the shape of the breast. In most cases, the silicone is still contained within the implant and does not harm the body.
Double bubble deformity creates an unnatural indentation in the breast and looks like the implant has fallen out of position. Visually, the breasts will appear unattractively doubled underneath the crease. This usually occurs if the implants were not properly positioned during the augmentation surgery. It can also happen if there is too much scar tissue around the implant itself. Breast revision surgery is the only way to amend this situation as the situation will not correct itself. The surgeon may also use a surgical mesh to reinforce the implant and keep it from moving.
Scarring (capsular contracture) can cause a hardening of the breast, which occurs more often in saline implants. There is always a risk of scar tissue forming around the breast implant once it has settled into the chest, which shifts the implant out of place and hardens the breast. In this case, a surgeon would have to remove the scar tissue with a procedure called a capsulectomy.
Breast rippling is a visible wrinkling beneath or on the side of the breast. This can often be seen under clothes. Rippling can happen with any augmentation patient, but it is most common with women who are thin and have very little muscle under the breast. Saline implants cause rippling more than silicone implants. This complication is not a health risk, but it does lead to unattractive, wrinkly breasts.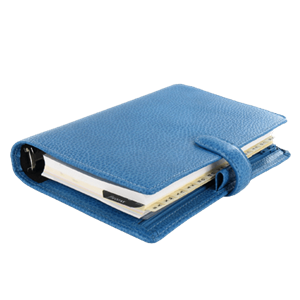 New and Improved Implants
We want everyone to be happy with their breast augmentations, so we offer breast revision surgery (even if it is to correct another surgeon's work) to help you reach your cosmetic goals. Please schedule a consultation at our Marietta, GA office to learn more about your revision possibilities from Dr. McKnight-Baron.